Virtual Team Leadership: by now you will have discovered that many of your team leadership skills in the civil society sector apply just as much to virtual or hybrid teams. Now, let's be clear, working virtually has many advantages, and we do not wish to discount these! However, you probably have also discovered that it can be harder to motivate your virtual or hybrid team, to really bond, to feel joy as a team, to manage performance well, to not succumb to digital fatigue, and to navigate conflict. And nobody prepared or trained you for these differences.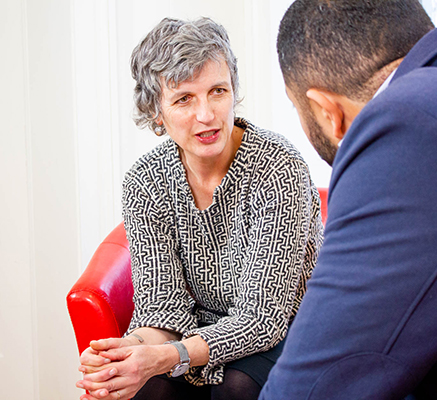 Course Outline and Follow Up Opportunities
This FREE mini-course offers you brief videos, accompanied by slides, plus short readings, podcast episodes, worksheets and quizzes on a subset of the full, fee-based course to give you a sense of some core topics:
Why team members may be holding back socially in virtual team, and what's the impact of this

Why motivation can be an issue in virtual/hybrid teams, and what you can do about it

How you as team leader can best monitor and manage your team's performance in a virtual setting

Why your resilience as a team leader is at risk in a virtual setting - and what you can do about that

And how you can best manage conflict in a virtual/hybrid team.
And here's how you can follow up after taking the mini-course and get more support:
We have given you everything we can in the span of a free, short, 5 day course. If after having taken this mini-course, you feel inspired to further turbo charge your virtual team leadership, we will tell how at the end of course you can:
Schedule a call

with us to discuss your needs and pain points

Sign up

to receive information about upcoming full course openings

Or, if you are ready to invest in your professional development as virtual/hybrid team leader, we will tell you where you can

sign up for the full course

And how you can

share

this

mini-course

with your colleagues and friends! 
Sign up links for all of the above opportunities you can find on our Course Farewell Lesson, at the end of this mini-course.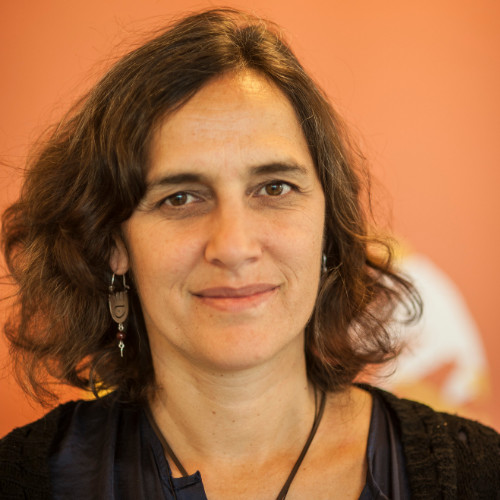 HERE'S WHAT OTHERS HAVE TO SAY ABOUT the full course


Sofia Sprechmann
Secretary General, CARE International
"The course was a very special gift at this complex time: because of the relevant reading materials/podcasts selected, because of the exchange with amazing participants, and because of the wisdom and facilitation skills of Tosca Bruno-van Vijfeijken and Ahmed Abdelhakim Hachelaf. They proposed solutions that made a difference from the very first day. Deeply grateful for the depth of their experience which they so generously shared."
Adele Manuel
(Head of People at CIVICUS)
"Tosca and Ahmed are relaxed, intuitive learning coaches who steered us through their self-paced leadership course with ease. Their 'Virtual Team Leadership Essentials' catered to multiple learning preferences. We appreciated the open discussions and self-directed challenges about how we practice leadership and influence organizational culture in the virtual/hybrid space. Their "big ideas" will continue to assist us in joyfully unlocking leadership at all levels of CIVICUS."

Illah Evans
(HelpAge International)
"The course enabled me to facilitate great discussions on our working environment post-pandemic, and also to better understand the conditions in which colleagues work in order to accomplish the work objectives."
Monica Maasen
(Head of Change Management, Learning and Communications, Oxfam International)
"I really valued the 'Post-Pandemic Virtual Leadership Essentials' course because of the set up with a weekly coaching session on Friday and, because of the well selected readings, videos and podcast material every week. Tosca and Ahmed also shared their knowledge and experience and facilitated the sessions very well"
Alex Cole-Hamilton (Independent consultant)
"I've just finished a brilliant course on Post Pandemic Leadership Team Essentials. Tosca Bruno-van Vijfeijken and Ahmed Abdelhakim Hachelaf share a wealth of materials and facilitate insightful discussions about how to successfully lead in virtual and hybrid working environments."
Chad Avery
(General Counsel, Heifer International)
"The course helped us make concrete improvements in our approach to virtual teams and built a real sense of community among the attendees. We completed each class with tools we could apply that same day. I highly recommend the course and the coaches."
Philippe Rosen
(Senior Director, Global Operations, The Hunger Project)
"Having the opportunity to have close, realistic coaching, attached to daily virtual work, provides security to accompany the transformation of "business as usual" and strengthen staff leadership."
Virtual Team Leadership course: User experience
** IMPORTANT **
Please do remember to opt in to receive emails from Five Oaks Consulting school during enrolment. The instructional emails will give alert you once the course lessons are available as per the daily schedules. Occasionally, you will also receive other Five Oaks Consulting related blog posts, podcast announcements etc. which may help you stay informed about broader civil society sector developments.
You will see the opt-in checkbox during enrolment in the course.
Remember to keep that box checked.
Virtual Team Leadership course: User experience
Are you ready to seriously add to your virtual team leadership skills?

Or do you still have questions or need more information?
Schedule a personal consultation with coaches Tosca or Ahmed.
Check your inbox to confirm your subscription