Here's how we'll help you learn:
Why you are finding that some team dynamics and ways of working are more challenging for you as leader to optimize
What you can do differently as team leader, strategically, to create a maximally motivated, happy and productive team
What management tools, tips and tricks you can use on a daily basis to keep your team(s) 'humming'
How to increase the resilience of yourself as virtual team leader, and that of your team, and how to prevent 'digital fatigue' and burnout
How to apply your best conflict management skills in the setting of virtual (or hybrid) teams
How to strategically design your organization and your team's ways of working for the 'new employee experience' — for the long term, well beyond the global pandemic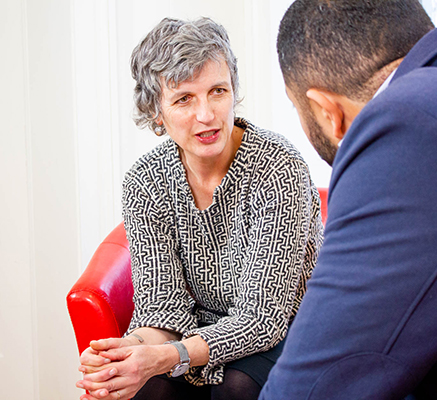 Course Objectives
Help you as a team leader understand why virtual (or hybrid) teams face some

specific challenges

- as well as

opportunities!



Offer you leadership solutions as well as managerial tools, tips, and tricks to increase your team's motivation, effectiveness, efficiency, and productivity

Increase your skills in

fostering trust, bonding, and psychological safety

in your virtual (or hybrid) teams

Strengthen your ability to

communicate your expectations clearly, provide for efficient communication 'protocols' among team members as well as with you,

and

align your team's ways of working

Strengthen your

conflict management skills

in a virtual environment

Increase your

resilience

and that of your team, for better

creativity

and to

prevent work burnout
Virtual Team Leadership course: User experience
Frequently Asked Questions About the Full, Fee-Based Course
What's the nature of the full course?
The course will have a six-week duration and you will be part of a cohort of peer leaders. Cohorts will have a limited size to provide for interactivity as well as personalized attention. Depending on what course tier you choose, you will benefit from:
Weekly narrated slide decks

Worksheets to apply what you have learned and to provide for reflection

Curated readings, podcast episodes and videos

Four group coaching calls and two 'drop in' hours with the coach for Q&A

(for those who purchase tier 1 + 2 only)

Use of cases and scenarios to apply what you have learned

Instant chatting function for peer support and access to the coach

Personalized, in-depth coaching support (

for those who purchase the highest course tier)
Note that if you choose tier 3, this means your course experience will be 100% self-paced and asynchronous. You will miss out on the group coaching sessions and 'drop in' hours. According to participant evaluations for tier 1 + 2, these peer coaching opportunities are highly valued.
How long are the coaching calls and when do they take place?
They will all be scheduled at the same time each week, starting from the week of February 28 through April 8, 2022. For easy scheduling, the exact time will be determined once the composition of each cohort is clear so that we can take the time zones of participants into account.  
How much time should I imagine the course will take each week?
You should expect the course to take 2-3 hours of your time each week; of course, as with every learning investment, the more you make use of the learning resources, the more benefit you will gain. 
Will the group coaching sessions allow for much interactivity?
Yes, we will use these calls to showcase and practice how virtual meetings need to be interactive in order to be effective and engaging. Moreover, we will engage in peer coaching so you will actively engage with your peers. To have your questions addressed to the maximum extent, you may want to opt for Tier 1, which offers tailored, one on one coaching support. 
How will I have opportunities to practice what I've learned?
You will be encouraged to use worksheets and a learning journal to reflect on your application of lessons learned in your teams. You will also sometimes use case studies or scenarios to practice the skills you will have learned. 
How will I pay for the full, fee-based course? And what is your cancellation policy?
You can register and pay by credit card for the course via this Teachable platform.
If you need to receive an invoice for your course payment, please email us at: [email protected].
We understand that there may be circumstances in which you may need to cancel. In that case, we are happy to issue refunds (minus a $50 administration fee.) as long as you have notified us in writing at least five (5) business days before the course start date, Monday, February 28, 2022. This means Tuesday February 22, 2022 is the last day to notify us of such a need to cancel. Please email us at [email protected] in that case. Please note we will not be able to issue refunds past Tuesday February 22, 2022.
Virtual Team Leadership course: User experience
Check your inbox to confirm your subscription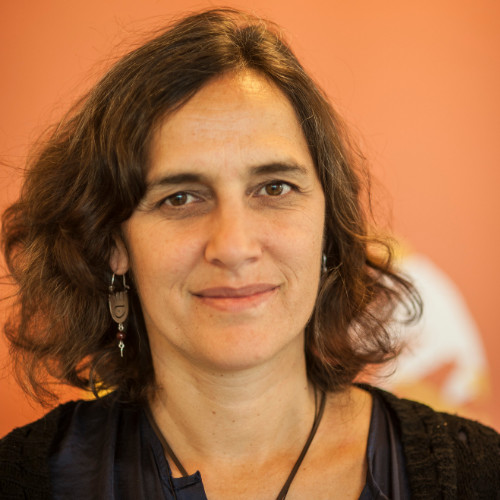 HERE'S WHAT OTHERS HAVE TO SAY ABOUT TOSCA


Sofia Sprechmann
Secretary General, CARE International
The course was a very special gift at this complex time: because of the relevant reading materials/podcasts selected, because of the exchange with amazing participants, and because of the wisdom and facilitation skills of Tosca Bruno-van Vijfeijken and Ahmed Abdelhakim Hachelaf. They so ably framed the issues that we are all confronted with by working virtually, and proposed solutions that made a difference from the very first day. Deeply grateful for the depth of their experience which they so generously shared.
Enroll now and get this special offer
If you join now, the course will offer an additional bonus of 'open office hours' beyond the end of the course, during which course alumni can 'drop in' and seek real-time advice from Tosca and Ahmed as coaches, and from their peers. The coaches will also present up-to-date new content which we then discuss. As a result, you will continue to learn from your coaches as well as your peers!
Still have questions or need more information?
Schedule a personal consultation with Tosca or Ahmed. We would be happy to speak with you about any questions about the course.